PaperCut Print Management Software

The smarter way to print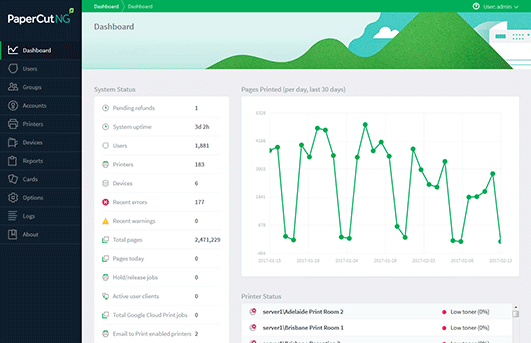 PaperCut makes it easy to manage your devices without the complexity. They make powerful print management solutions that "just work."
Reduce print costs
Allocate printing to departments, cost-centers, and users with shared accounts. It's an easy way to reinforce your "Go Green" policies.
Report on usage
By user, department, device or environmental impact. Increase visibility and accountability.
Any platform, any device
Runs on Windows, Mac, Linux, Novell and mixed-fleet environments. No matter what copier, we've got you covered. Combine PaperCut with our Xerox ConnectKey line of printers for an exceptional user experience.